Activities
Cruises and Fishing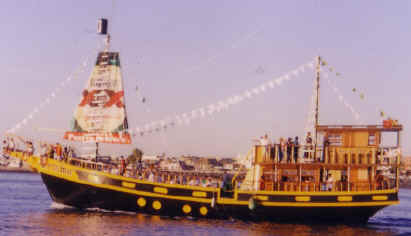 If you have kids, don't miss the sunset cruise on the Pirate ship El Rey del Mar. Departing from Old Port just before Sunset, they offer a "swashbuckling time". Beverages and snacks are available for purchase on board. Read more about the adventure on their site or call them directly (Arizona: 602-324-9529 or Rocky Point: 383-4963).
Besides El Rey Del Mar, Rocky Point Boat Charters also offers 8 charter boats of varying sizes and they are available for Snorkelling or Scuba Certification trips in Rocky Point, Fishing trips and bird watching cruises to Bird Island.
Golf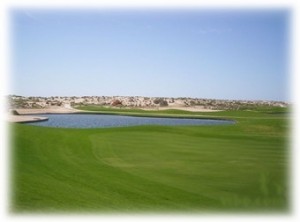 Sandy Beach Condos – as part of the Las Palomas property have access to The Links – a world-class 18-hole, par 72, Championship golf course. 
If you are ready to explore further, visit Golf Rocky Point for a full list of courses available.
Watersports
There are plenty of watersports available from right on the beach in front of your condo. You can rent a jet-ski, take a ride on a banana boat or paraglide – vendors will negotiate a price with you.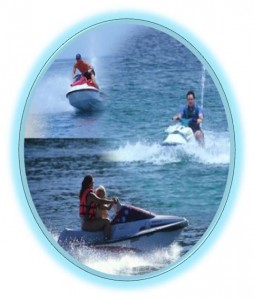 For scuba diving, we recommend Aquatic Adventures on Blvd Benito Juarez. and Rocky Point Diving with Lea Lubeck. If you are training, both these companies allow you to complete your dive training with them. Do your pool and coursework at home and dive in Rocky Point. For Phoenix residents especially, this has the added bonus of allowing you to skip the Lake Pleasant trip!
For advanced divers, arrange for a full or half day open water dive trip and experience the beauty of the Sea of Cortez.